The Joe O'Reilly Group has been our DMC in Ireland for 17 years and we couldn't ask for a better partner. The incredibly high levels of service and care that they provide – at every turn – makes us feel like we have our own offices (and own people) in Dublin and Cork. Problems are anticipated and solved with our guests' well-being always at the forefront. Bernard, Ann, and everyone on the team there have been a pleasure to work with and we look forward to another great 17 years together!
Celebrating 55+ Years in Business
As Ireland's longest running, independent, family-run DMC, nobody knows the island of Ireland better than us. With offices in Dublin and Cork, we deliver the highest quality of tour, price, and support of any Irish DMC.
Founded in 1966 by Joe O'Reilly (1932—2007), a visionary of Irish Tourism, JOR Ireland DMC is now headed up by his son Bernard. That makes us the longest established and most successful independent Destination Management Company on the island of Ireland.












Message From Our CEO, Bernard O'Reilly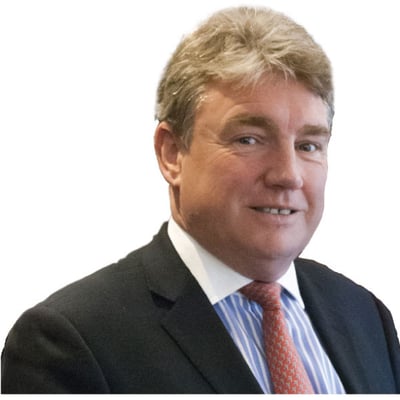 Hi There,
My name's Bernard, and I just want to thank you for taking the time to pop onto our site.
Personally, I'm really proud to share with you the legacy my father, Joe, created over 55 years ago. I hope the creativity and passion we stand for comes across on our site.
What we do is actually very simple – at the end of the day it's all about listening, trust and people. We need you and you need us. However, we have to earn your confidence and trust; once you have this, you can rest assured that everything happens as it should with no surprises.
We become partners, so much so that we treat your business as if it were our own. It's almost like you have your own local office here in Cork.
We're very fortunate to have the fabulous people we have working with us, right across our two Offices, in Dublin and Cork. Some of my colleagues have over 30 years' service – imagine the knowledge and experience that goes with that.
People are what makes this business, that's why when you engage with us you end up working with same person on your project from the very start to the very end.
Another small point: we always place the same Drivers and Guides throughout the tour, with you from the moment they arrive until they depart. It's these all these small little that make all our lives easier.
So, if you're thinking of working with Ireland, I hope we've managed to convince you to at least give us a chance to work with you.
Some day you may have a specific idea in mind for a special itinerary, if so just lift the phone or email myself or indeed any of my colleagues. We can have a chat and draw up an itinerary that suits your needs. This way what you receive from us is exactly what you're expecting. This we find also helps in cutting down on the turnaround time etc, plus we get to know each other better that little bit better!
Again, thanks for taking the time to visit,
Take care, and chat soon.
Bernard
Our Family of DMC Services
Since 1966, we've been welcoming group tours to Ireland from all over the world - and nobody knows Ireland better. Unlike other DMCs, we take the time to listen to and to work closely with you to assemble something really special for your guests.
The best Irish experiences from local guides, driven in luxury coaches, staying in well-situated hotels.
The best M.I.C.E partner in the best M.I.C.E destination on earth. For 55 years, we've been passionate about corporate events in Ireland and how we do them. We have a unique concept we call F.O.B.I.C. – Flexible, Original, Budget, Imagination. Creativity.
All of these elements combined ensure you end up with a truly a 'Wow' programme for your client and we are by your side all the way.
Where better in the world to plan your golf trip than the Island of Ireland, home to over one-third of all links courses in the world. And with us, you'll be in the care of the team that has managed Mr. Arnold Palmer's entourage during The Ryder Cup.
Why stop at golf? We offer the opportunity to build your trip around hundreds of authentic Irish experiences, including programmes for non-golfers. With us you can take in the local pub, learn how to make an Irish coffee. enjoy private tours of breweries and museums, and more.
We are fortunate to have here in Ireland some of the most spectacular and discerning properties, both private and public. This, coupled with our wonderful Irish hospitality and mind-blowing scenery, ensure your guests will be truly enchanted.
If you are looking for the ultra-luxury itinerary, you will not find better than JOR Luxury FIT to deliver this for you.
Since launching Ireland's first International Horse Riding Academy in 1975, JOR Ireland has offered creative Equestrian itineraries, with unique activities not available from other operators.
Enjoy bespoke trips for both adult and family trips, tailored exclusively to your group.
Ireland has long been one of the great International Teams in the game of Rugby. Over the last 55+ years we as a company have forged and developed very close links with both the Irish Rugby Football Union and many local clubs.
Through these privileged contacts we are fortunate to have access to tickets and hospitality. We also cater to teams visiting from abroad, setting up fixtures, creating fun and engaging itineraries for your group.

A.R.T.I (Active Retired Tours Ireland) is a company we developed many years ago to cater to groups of people that are retired but still active. We have catered for hundreds of groups locally. We listen to what their interests are and deliver a tailor made itinerary ensuring that each and every request is catered for.
We pride ourselves on the wonderful driver guide we have that act as the tour leader for the duration of the tour.
Why Choose Joe O'Reilly Ireland DMC?
Joe O'Reilly Ireland DMC delivers the highest quality of tour, price, and support of any Irish DMC.
55+ Years of Experience
Ireland's longest-established, independent, family-run DMC, covering the Island of Ireland.
Dedicated Ireland-only DMC
Covering the Island of Ireland, North and South, with offices in Dublin & Cork, nobody knows Ireland better than us.
Local Knowledge
Our local guides will teach your guests the lingo, and show them the best spots to capture lasting memories.
All-Inclusive Tours
No surprise bills, no surprise stops – no surprises, period. One highly detailed invoice, and with no corners cut.
Brilliant Staff
Multi-lingual, friendly staff that make your guests' time with in our company personable and warm.
One Driver / Guide
Your guests have the same driver / guide for the duration of their trip with us.
Warm and Personable
Our highly personable team will ensure that your engagement with our office is both professional and friendly.
Security via Guarantees
Joe O'Reilly Ireland DMC is proud to have the highest credit rating available to any DMC in Ireland.
24/7 Support
Should an issue arise, we are immediately contactable and guarantee a swift resolution.